Photo: justpictures.ch
---
Harri Pesonen arrived in Switzerland on the eve of the 2014-15 season when he signed a contract with Lausanne. He was coming off two seasons spent overseas where he played for the Albany Devils (AHL, 140 appearances – 68 points) and where he even had the honour of collecting 4 NHL appearances with the New Jersey Devils (0 points).
He was considered a good skater also capable of putting the puck in the net. And on the shores of the lake Léman he proved to be a scoring machine especially during the second season.
He somehow proved that also during his National League debut that dated September 12th, 2014, and that was made at the Eisstadion of Bienne. On that day Lausanne suffered a 5-2 road defeat against the Seeländer… however, Harri enriched his debut with a fantastic power-play goal.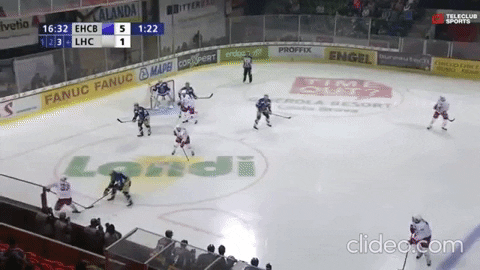 But, there was always a but…
Harri was a Lion Vaudois for 4 seasons but really shined "only" during the first two seasons while the coach was Heinz Ehlers. During the two following seasons in fact, the Finn forward always delivered decent but rarely exceptional performances.
It was therefore not an accident that in Langnau, on the eve of the 2018-19 season, several fans weren't impressed when the club announced the signing of Harri Pesonen. However, the fact that Harri decided to continue his career in the Emmental was not an accident, as that meant to play under Heinz Ehlers again, that is under the coach who made him blossom for real in Lausanne.
The result? Harri Pesonen came back to shine. Actually, he did much more than that.
We think, it's safe to say, that in Langnau Harri Pesonen proved to be one of the most dominant players of the league. Together with Chris DiDomenico, he brought something new in the Emmental… Let's face it, Langnau was always very well organized but lacked unpredictability.
Harri Pesonen brought that unpredictability that helped the Tigers to make the playoffs again for the first time after 2011. Moreover, last but not least, he also turned out to be a great leader on ice.
Let's face it, Harri Pesonen was terrific in Langnau and earned the right to become a fans favourite. A favorite even of those fans that had doubts when he joined the club.
Harri played 104 games with the Tigers and tallied 89 points. Most and above all though, he helped the club to make progress under so many points of view and to gain self-confidence.
Like it or not, in our opinion Harri Pesonen is somehow an atypical Finn. The impression from the outside is that he's got more of an ardent character on ice and also that he's less "schematic". All this, at the same time, makes him an "atypical" but impressively dominant player.
His performances delivered in Switzerland and in particular in the Emmental earned him many calls from the national team of his country and the interest from the KHL. And it's exactly in the KHL where he will continue his career with the legendary Metallurg Magnitogorsk.
Langnau will miss him. The whole National League will miss him. Then again, who knows. Perhaps this is only a good-bye… after all, Harri Pesonen is very experienced but he is nevertheless only 31 years old. And in National League, also thanks to his excellent skating skills, he proved to feel quite comfortable. We mean, we're pretty sure that Harri Pesonen can be considered a great addition to any club in Switzerland also in the future.
And so, all the best for this new adventure Harri. But again, maybe this is only a good-bye. We'd be happy to welcome you back again!