Photo: justpictures.ch
---
There is no denying that the ZSC Lions were the 2019-20 National League team of the year and not only because they finished the regular season at the top of the table. There is also no denying that Pius Suter must be considered one of the season's MPV. This, not only because he was the league's top scorer other than the player with the highest number of goals scored (30 in 50 games).
Pius Suter is undrafted but was always considered a top player. A huge talent. He played the last few years of his junior hockey for the ZSC Lions and between 2013-15 had his first experience overseas. More precisely he had his first experience in Guelph, Canada, where he wore the Storm (OHL) jersey collecting 156 appearances and tallying 109 points.
After two years, however, Pius came back to Switzerland and he was always staying in Zürich. It was exactly in Zürich where he made his National League debut while the Lions were coached by the future assistant coach of the Chicago Blackhawks Marc Crawford. It didn't take the young talent long to make a name for himself and on September 26th, 2015, he scored his first goal as a professional at the PostFinance Arena of Bern. That moment the Lions earned a 2-1 road win thanks to precisely Pius Suter other than the Toronto Maple Leaf's star Auston Matthew.
Pius Suter – First career National League goal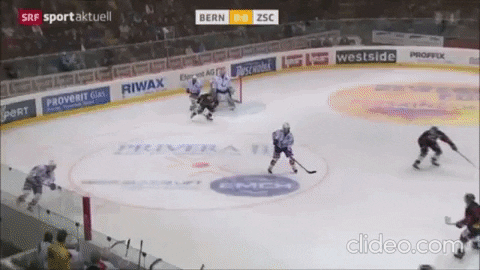 Pius Suter played only for the ZSC Lions in Switzerland and right in Zürich he proved to be one of the best players of the league… even though "something" seemed to be missing to really become a star. The 24 years old forward found that "something" this last season and perhaps that is consistency. Under Rikard Grönborg in fact, Pius Suter had an outstanding season that earned him the interest of several clubs of the most prestigious league of the world and also the interest of one of the "original six"… the Chicago Blackhawks, where he will try to prove to the whole world that he is a great player!
To greet him properly, we have prepared a video with the highlights showing all his 30 goals scored during the 2019-20 season with the ZSC Lions jersey.
All the best Pius!