Photo: justpictures.ch
---
When it comes to EV Zug it comes to a great team. Generally speaking, the Bulls are considered one of the strongest team of the league also thanks to the fact that they can count on players such as Leonardo Genoni, Raphael Diaz, Gregory Hofmann, Jan Kovar, Lino Martschini and so on… in their roster. And sorry to all the players we haven't mentioned 🙂
Among all the players we haven't mentioned, however, there is one that is rarely mentioned unless you are a fan of Zug and you follow the games constantly. We're talking about Yannick-Lennart Albrecht, the one who in our opinion can be considered one of the most precious players of the league.
Yannick-Lennart played youth hockey in Visp and then transferred to Langnau when he was not even 18 years old where he played firstly for the U17, then for the U20 and finally for the first team. With the Tigers' first team he made his debut on September 13th, 2013, at the Patinoire de Voyeboeuf of Porrentruy when his team, back then coached by Tomas Tamfal, earned a 5-1 road win thanks to the goals scored by Sandro Moggi (2), Claudio Moggi, Raphael Kuonen and Tobias Bucher.
That season Yannick-Lennart Albrecht collected 22 appearances with the first team and additionally scored his first goal as professional on November 12th, 2013. As a fun fact, he scored his first goal in "his" Valais. That day in fact, the Tigers played Red Ice Martigny on the road and earned a 4-3 win. Albrecht scored the game winning goal assisted by Philipp Rytz and Simon Sterchi shortly before the second break.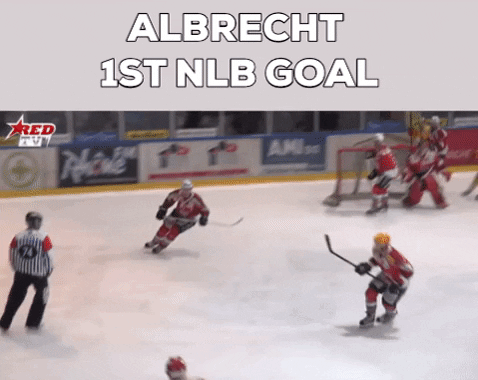 This first season as a professional, an unforgettable one for many reasons, finished in a very bitter way though. Langnau was able to make it all the way to the NLB final but was defeated right by the youth team of Yannick-Lennart, Visp!
That disappointment, however, turned into a great joy 12 months later. The Tigers in fact, one year after that, made it all the way to the NLB final again but this time won against Olter. And after that, they gained the promotion to the NLA thanks to a spectacular win in the League Qualification series against Rapperswil.
Yannick-Lennart Albrecht immediately proved that he had all it takes to make it in the top tier of Swiss hockey. He became very soon a key player for the troops coached by Benoît Laporte and had his first NLA point on the debut. It was September 11th, 2015, when Langnau suffered a heavy 7-1 road defeat against Bern but Yannick-Lennart had an assisted in the consolation goal of the visitors scored by Kevin Hecquefeuille.
It didn't take him long, however, to put the first puck in the net in the top tier. The first goal came on September 19th at the Ilfishalle when the Tigers suffered a 6-4 home defeat against the ZSC Lions and the Sédunois' forward scored the second goal of the night for the hosting side.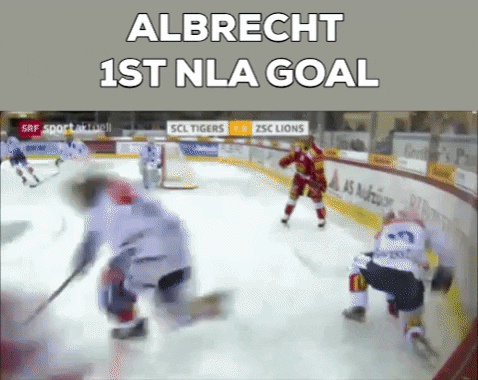 Said about the points, needless to say that Albrecht's performances didn't pass unnoticed. So much that Zug, willing to get back to winning ways and prepared to spend money, signed him in view of the 2018-19 season. A great move!
Perhaps, under Dan Tangnes, Yannick-Lennart Albrecht had a less "noticeable" role compared to the times spent at the Ilfishalle. But he nevertheless had an as much precious role.
Yannick-Lennart in fact, is that kind of a player every coach would like to have on his team. He's likely to be one of the best "bottom six" forwards around. He doesn't score many goals, but he delivers top notch performances with consistency. His contribution, also in the defensive zone, is impressive. Let us not forget, moreover, that he's top class when it comes to kill penalties. This also because he doesn't shy away from blocking shots and/or play physical even though he's a very disciplined player.
He's still young but he already gained a lot of experience and therefore he can be also an example for younger teammates.
We said anyway, he's not properly a goal scoring machine. This fact normally influences children who as a consequence do not buy his jersey but, for example, the one of Gregory Hofmann. Yet, also he scores goals. Often very important ones that enrich  his generally great performances.
We would like to focus, thanks to a video we make, right on the times that Yannick-Lennart Albrecht put the puck in the net with the jersey of the Bulls during the last two seasons. 14 times in total, playoffs included. We do this as a small "reward" for this extremely precious player that perhaps doesn't score much but that plays a key role for the team.
Enjoy!