Photo: justpictures.ch
---
Genève Servette announced that Henrik Tömmernes extended his contract and will be an Eagle at least until the end of the 2022-23 season. Well, needless to say, this is a real deal!
🚨 BREAKING NEWS 🚨
Le Genève-Servette Hockey Club est heureux d'annoncer la prolongation du contrat de son défenseur suédois Henrik Tömmernes pour deux années supplémentaires, soit jusqu'au terme de la saison 2022-2023 👉 https://t.co/XFXQNPcvp4 #GSHC pic.twitter.com/fUfQeIK9ij

— Geneve-Servette HC (@officialGSHC) May 25, 2020
Henrik Tömmernes is likely to be the most dominant defenseman in the National League. He is capable of being extremely effective both in the defensive and offensive zone. He's a power-play master and also a leader on ice.
Yet, do you remember his first season in Genève? It was the 2017-18. Henrik arrived in Genève when he was one of the most coveted players in Europe. At les Vernets, however, he didn't shine from the very beginning. In fact, there were those who had doubts about him and about the value of the transfer. Game after game though, everybody had to change mind and especially if we take the last two seasons into consideration, he surely met the expectations and turned out to be an impressive defenseman.
He made his official debut as an Eagle on September 7th, 2017, when Genève Servette hosted Lausanne and earned a 3-1 win. Henrik had an assist when Nathan Gerbe scored the hosts third goal of the night.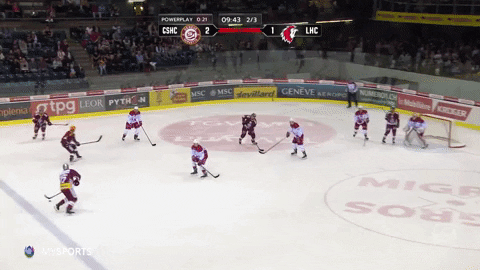 On the other hand, he put his first puck in the net in Switzerland approximately one month later, on October 13th, 2017, in Kloten when the Eagles earned a 2-1 road win. On that occasion, Henrik scored the game winning goal.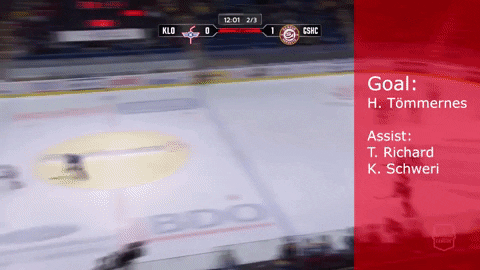 It was still, however, only the beginning of the short Craig Woodcroft era that lasted a season and let's face it, it took Servette a while to become effective. The Eagles made the playoffs at the last gasp and then were eliminated – with their heads held high nevertheless, ça va sans dire – at the quarterfinal stages by Bern. Tömmernes performances were getting better and better anyway… and it was especially starting from the following season – 2018-19 – that all in Switzerland we were lucky enough to admire that coveted Swedish defenseman.
Henrik Tömmernes never played in the NHL and one can even wonder why. He was drafted by the Vancouver Canucks in 2011 in 210th overall position and overseas he spent "only" two seasons between 2013 and 2015 when he wore the jersey of the Utica Comets coached by the former player of Zug Travis Green.
Otherwise, he played in Sweden with Frölunda HC and one season in Finland with Tappara.
Wherever he played, Henrik put his impressive potential on display. He's got a great talent. He is an offensive defenseman with an above average vision, and he is capable of being lethal in the offensive zone. As said, he is a power-play master and he is the step-up kind of a guy… all this makes him a pivotal player for the teams he plays for. Also, for Genève Servette, where the fans, the team and all the National League hockey passionate can still enjoy him for at least two more seasons. We already salivate about this opportunity.
Because yep, Henrik Tömmernes until the end of the 2022-23 season is the real deal!