An ice hockey team is made of several kind of players. Among them also – with all due respect – the honest workers. Players that perhaps don't have above average skills, players that don't stand out for talent… but players that, as honest workers, do their job and that give the 100% when they have the chance to play. Beware, we're not talking about these players in a disparaging way, quite the contrary. Let's face it, if a team is made of 22 "honest workers" – it can't succeed… On the other hand, if a team is made of 22 "Linus Klasen" can't succeed either.
Anyway, among the players that can be defined "honest workers", there is Massimo Ronchetti. 28 years old defenseman, who's physically strong and who played junior hockey for Hockey Club Lugano.
Massimo Ronchetti made his NLA debut during the 2009-10 season with Lugano. Then, he had several ups and downs in his career. He played in the top tier of Swiss hockey with Davos (2 appearances) and Langnau before returning to the bianconeri. In between, he spent some time in the NLB on loan to Ajoie and Thurgau and then with Langnau.
He's never been a goal-scoring machine. Quite the contrary. And yet, he was also able to put few pucks in the net.
Just like on January 22nd, 2016, when he scored his first ever National League goal with Langnau. That was a crucial goal by the way. On that day, the Tigers earned a 3-2 home win against Kloten and Massimo Ronchetti scored the beautiful game winning goal.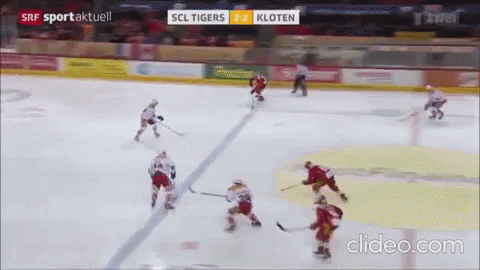 That was the first one of only few NL goals. Because in over 300 National League appearances, Massimo Ronchetti scored "only" 5 goals. The one we just saw scored with Langnau and then four more with Lugano. Including the one of last night – February 11th, 2020 – scored against Ambrì-Piotta.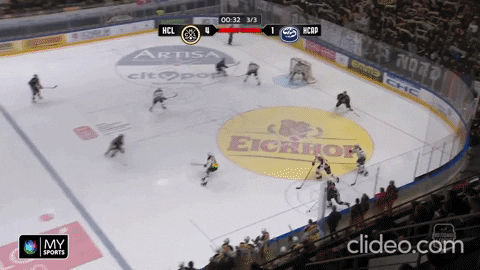 It's been a while since Massimo Ronchetti scored his last goal. After all, he also spent some time with the Ticino Rockets but not even there he was able to score any goal. More precisely then, last night's goal was the first one after 1'162 days, that is since December 6th, 2016!
That day Lugano played at home as well, but hosted Genève Servette. They earned a 3-2 shootout win and Massimo scored the tying goal for the Bianconeri.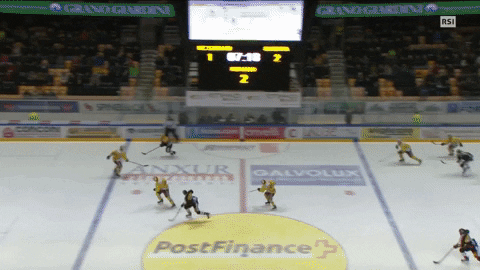 You can say that Massimo Ronchetti is good luck charm.
First of all, as a fun fact, he scored all his goals – with Lugano and Langnau – when his team played at home. Moreover, as an interesting fact, each time Massimo Ronchetti scored a goal… his team won the game!
Good luck charm, it's as simple as that 🙂
He's a guy that, judging from the video, is well liked in the dressing room. And so, who more than him would deserve to score some goal now and then? He's an honest worker, a guy who is also studying other than playing hockey, and one of that kind of a player that are nevertheless important in a team.
Congrats, Massimo 🙂