Last night Dominik Kubalik scored his 22nd goal of the season with the Chicago Blackhawks in the NHL. To date, among the "rookies", Dominik Kubalik is 5th for points scored while if we take only goals scored into consideration is by far the leading scorer of the league!
And to say that we were lucky enough to admire him over here in Switzerland until few months ago. For us, moreover, that we're based in Ticino the luck was double as we could admire him from so close.
"Let's enjoy him while we still can", we said last season. And we were right to enjoy him, because Dominik will not come back to Europe any time soon. During his first NHL season in fact, he's doing great. To the point that he even won the "rookie of the month" award in January 2020!
How can we forget, Dominik Kubalik? One of the best import players who ever played in Switzerland, it's as simple as that. Certainly, one of the best "snipers" ever.
He made his debut with Ambrì-Piotta on November 17th, 2017, in Zug. And during his third appearances with the Biancoblù – in Davos, on November 24th – he scored his first National League goal. In fact, he scored twice during the game played at the Vaillant Arena and won 7-2 by Luca Cereda's troops.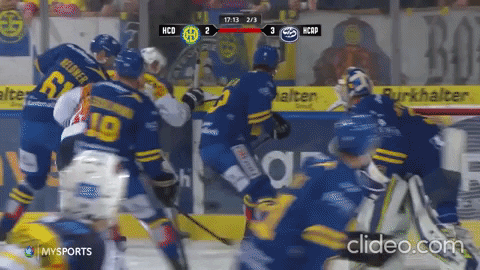 Instead, he scored his last National League goal on March 12th, 2019. On that day, it was game-2 of the quarterfinal series between Ambrì-Piotta and Bienne. At the Valascia, the Seeländer earned a 3-2 road win and Dominik Kubalik scored the second goal of the night for the Leventinesi.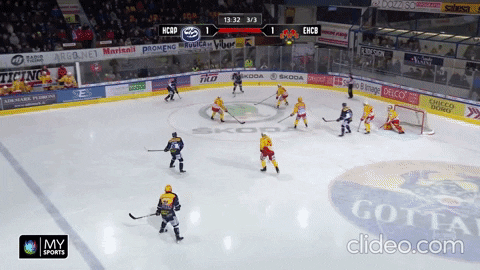 While he played his last game in Switzerland one week later at the Tissot Arena, when Ambrì-Piotta's season came to an end after game-5.
Between that first game played in Zug and that last game played in Bienne… Kubalik tallied 102 points in 93 appearances with the Biancoblù, regular season, playoffs and swiss cup included. But most and above all, between that first game played in Zug and that last game played in Bienne… Domink Kubalik turned out to be a fantastic player. A sniper and even a leader on ice. Top class, really. A player with an above-average talent, with an amazing shot that makes him a real goal-scoring machine.
In fact, he's that kind of a player that doesn't stay very long in a league like ours. Because when it comes to certain players, the National Hockey League is the place to be. And that's how Dominik crossed the ocean last summer and then earned a place in the Chicago Blackhawks roster.
It didn't take him long to make a name for himself and to show off himself to the World as one of the most lethal snipers around. Moreover, in the most prestigious league of the world!
It didn't even take him long to score his first NHL goal, that came on October 10th, 2019, during the game between Chicago Blackhawks and San José Sharks.
From that moment on, things went better and better. So far in the NHL, he tallied 33 points in 53 games, including 22 goals. He won the prestigious "rookie of the month" award in January. He gained respect in the best league of the world. He made his childhood dream come true!
Dominik is living his dream after that he's made Ambrì-Piotta's fans and the whole National League dream. We were indeed lucky to have him around.
And if we think that only until few months ago Dominik Kubalik and Elvis Merzlikins were in Ticino… well, that's mouth-watering.
Dominik Kubalik has left his mark in Ambrì, and Ambrì has left his mark in Dominik Kubalik…
He has left his mark also thanks to his personality, his being humble and his way of being.
We miss him, we really miss him. Somehow, the whole National League misses him. But now, with all due respect for our league and for Ambrì-Piotta, Dominik is where he belongs. In the most prestigious league of the world. Then who knows, maybe in the future – in a long while… – he can even come back.
In that case, we're waiting with open arms. But meanwhile… keep it up, Dominik. Live your dream man. And thanks for all the emotions you gifted us with!