Do you ever think "what if I were a millionaire?". There are so many things you could do. Among them, you could buy an ice hockey team. Let's play then, who would be the first player on your wish list? We would have no doubt. Among the players of our roster, there would certainly be Tanner Richard. And we say this now because it's way too easy to say it only when Tanner is in the best shape.
This season Tanner Richard missed few games as he got injured, which is something rare for him as he's barely missed a game since he joined Genève Servette. That said, there is no denying that the 26 years old forward is not having the best season of his life. This fact led to criticism…. that's ok, willy-nilly this is part of the game. Even though we think that some criticism was exaggerated. On social network, however, we happened to read also that Tanner Richard is an overrated player. What, are you serious?! Tanner Richard overrated?!
Tanner Richard is likely to be the most dominant center of the National League. He's not really a goal-scoring machine but he's a points-scoring machine. His vision and his hockey sense are second to no one. He's a two-way center and a playmaker. He's excellent both in the offensive and defensive zone. He's a face-offs animal and he can also play a physical and gritty game. And it doesn't really matter if right now he's not at the top of his game. We would always want a guy like him on our team, and we're sure that Patrick Emond sees it the same way.
Tanner was born in Canada on April 6th, 1993, but he played youth hockey in Switzerland where his father Mike wore the jerseys of Zürich and Rapperswil. Right in Rapperswil, Tanner played youth hockey. And right with the jersey of Rapperswil, Tanner made his National League debut during the 2010-11 season, when he collected 4 appearances without tallying points.
Starting from the following season then, Richard crossed the ocean and stayed in North America for 6 seasons. Firstly, he played in the OHL with the Guelph Storm for two and a half seasons. Then, he played in the AHL with the Syracuse Crunch for the rest of his stay. During the last season overseas, moreover, Tanner made his lifetime dream come true and made his NHL debut.
The story of his NHL debut deserves to be told. He was supposed to make his debut on December 17th, 2016, in Edmondon. But a flight delay made him miss the game. We mean, what about that for a frustration. His debut came few days later though, on December 21st, 2016, when Tampa Bay hosted Detroit and earned a 4-1 win.
Overall, Tanner Richard played 3 NHL games. But at the end of that season, he moved back to Switzerland and joined Genève Servette.
He made his "new" debut in the National League on September 7th, 2017, at les Vernets when Genève Servette hosted Lausanne and earned a 3-1 win. Right from the start, he turned out to be one of the most dominant players of the league. As we said, Tanner Richard is not really a goal-scoring machine but he's rather an assist-machine.
Nevertheless, his first National League point was a goal. He scored his first goal on September 22nd, 2017, at the Ilfishalle of Langnau. On that day, the Eagles suffered a 3-2 road overtime defeat and Tanner scored the first goal of the night for the visitors assisted by Kay Schweri and Damien Riat.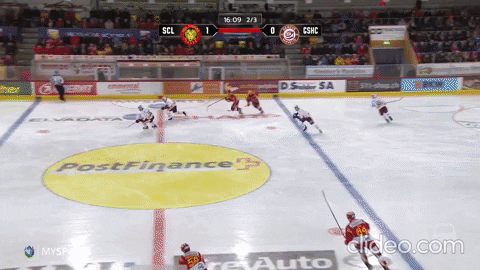 Instead, his first National League assist came during the following game. It was September 23rd, 2017, when the Eagles hosted Fribourg Gottéron and suffered a 4-2 home defeat. Tanner assisted Will Petschenig who scored the first goal of the night for Chris McSorley's troops.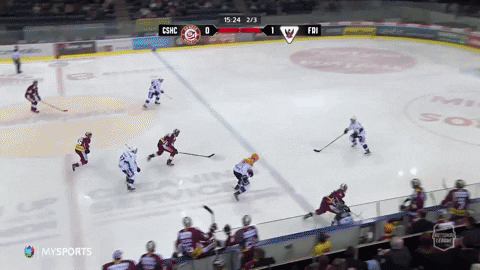 That was the first one of many assists. Because Tanner Richard is seriously capable of gifting fans with moment of magic hockey. All thanks to his vision, thanks to his stickhandling and playmaking abilities and thanks to his hockey sense.
All these qualities earned him the first name on our "wish list" if ever we become millionaire and owners of a hockey club. And it doesn't really matter if he's currently unable to be at his best. We're sure that he's the first one who is trying his hardest to get back being dominant as only he can be.
Good luck for the last part of the season, Tanner!