Genève Servette under Patrick Emond is a hotbed of talent. Talents that, together with more experienced players, are gifting the fans with an impressive season. Deniss Smirnovs was the first young guy who left his mark. Deniss is a Latvian forward who plays with a Swiss licence and especially during the first part of the regular season did wonders.
Among others then, there is also another Latvian player who plays with Swiss licence and stepped up. He's a defenseman, he's 20 years old and his name is Sandis Smons.
Sandis made his National League debut back on November 24th, 2019, when Genève Servette played against Lausanne on the road and earned a 5-3 win. During that game he had a TOI of 2 minutes and 30 seconds. After that game then, he played both with HC Sierre in the Swiss League (26 appearances) and with Genève Servette in the National League (15 appearances).
Patrick Emond is giving this 20-years-old defenseman more and more responsibilities, and last weekend Sandis scored his first points in the top tier of Swiss hockey!
First NL Assist
Friday, January 17th ,2020 was a negative night for Genève Servette, that suffered a 7-3 road defeat against Bienne. Sandis Smons, however, will never forget that night… that's because, after 17 minutes and 4 seconds of play, he had his first ever NL assist! We're talking about a secondary assist that he collected when Marco Miranda scored the Eagles' second goal of the night!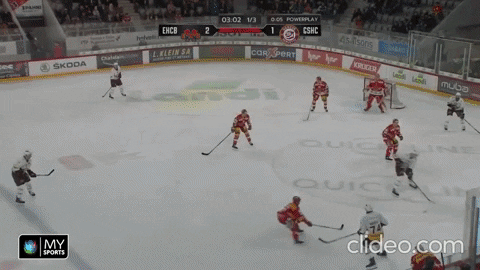 First NL Goal
The following night then – Saturday, January 18th ,2020 – Sandis Smons did even better. He had his second career assist and even his first ever National League goal. Genève Servette earned a 5-1 home win against Rapperswil and Sandis scored the Eagles' second goal of the night!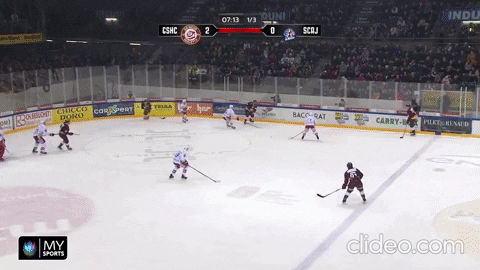 We mean, the young Latvian will never forget this last weekend, during which he tallied his first career points!
Sandis Smons, together with other young talents, is the perfect image of Genève Servette this season. Patrick Emond gives his young guys a lot of responsibilities and that's probably one of the reasons why he was hired as the first team coach. The results are excellent and speak for themselves.
In fact, when it comes to young players, Genève Servette can seriously look to the future with optimism. The Jr-Elite team won the last two titles and seems to be a hotbed of talents. Talents among whom there is also Sandis Smons.
Congrats Sandis, all the best for your career!