Photo: justpictures.ch
---
If we talk about love for ice hockey, we use Michael Ngoy as the perfect example. Michael may not be the most talented defenseman around when it comes to offensive play… in fact, he's a very solid and disciplined defensive defenseman. Instead, when it comes to commitment and self-denial, we think it's safe to say that Michael Ngoy is second to no one.
He made his NLA debut during the 2001-02 season with Lausanne, back then newly promoted in the top tier of Swiss hockey, coached by Mike McParland.
It's been a while since then. Over the years, Michael Ngoy has turned out to be a player of a thousand battles. Or more precisely, a player of over 950 National League appearances to date, enriched with 151 points. Not many. Not bad, however, for a defensive defenseman.
First NL goal
A defensive defenseman who scored his first NL goal on November 12th, 2002. On that day, "his" Lausanne hosted Kloten and suffered a 4-2 home defeat. Michael scored the first goal for the Lions Vaudois assisted by Thierry Bornand. The latter is a forward born in 1981 who even played 2 games with the Jr-Elite of Ambrì-Piotta during the 2000-01 season.
HC Fribourg Gottéron
After the 4 seasons spent in Lausanne, Michael Ngoy transferred to Fribourg on the eve of the 2005-06 season… and with the Dragons he played as many as 11 seasons, becoming one of the club's cult player.
HC Ambrì-Piotta
And finally, it came the one that could well be the last transfer of his career. Starting from the 2016-17 season in fact, Michael Ngoy transferred to Ticino and joined Ambrì-Piotta. Michael was required to bring his experience and solid play to the Leventina. And we think it's safe to say, that he did a very good work, to the point that the Biancoblù extended his contract in 2019 for another season. And who knows if it's the last one…
The fact remains that Michael Ngoy fits very well in Ambrì, he always gives the 100% and is a very precious player at Luca Cereda's disposal.
Then again, he's not a scoring machine. He never was. To say, his record of goals scored in a single season is of 4 goals scored during 2010-11 and 2014-15 seasons.
Yet, with the Biancoblù he scored overall 7 goals in 3 seasons and a half. Including the last one, on Friday November 9th, 2019, when Ambrì-Piotta hosted his former club Fribourg Gottéron.
Well, in order to pay a tribute to this defensive defenseman who loves hockey so much, today we want to show you all the 7 goals scored with Ambrì-Piotta. Hoping, for him and for the club, that there are more to come. Because Michael Ngoy – regardless of the fact, that next January he will turn 38 – still has a lot to give to Swiss hockey!
GOAL 1… vs HC Fribourg Gottéron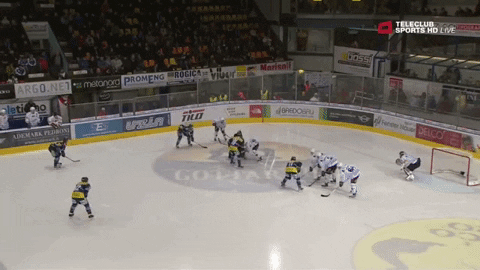 GOAL 2… vs Genève Servette HC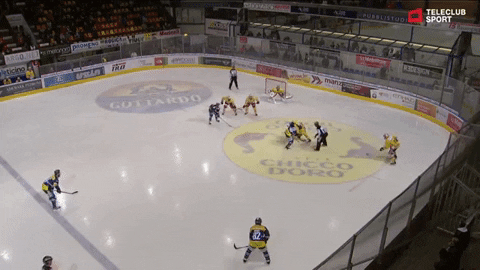 GOAL 3… vs EV Zug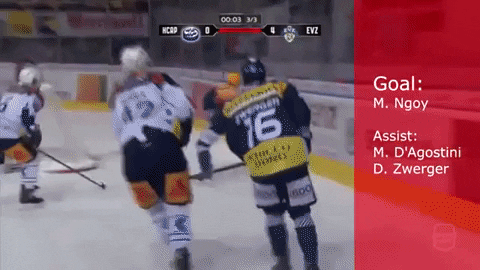 GOAL 4… vs Genève Servette HC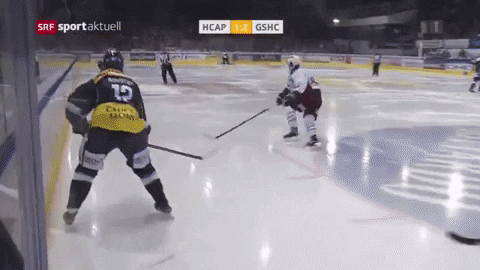 GOAL 5… vs SC Rapperswil-Jona Lakers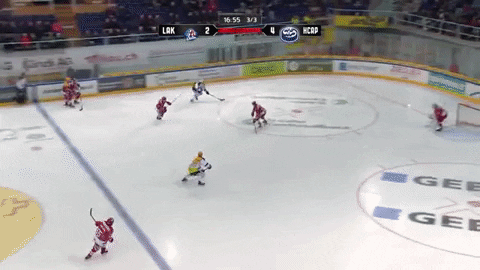 GOAL 6… vs EV Zug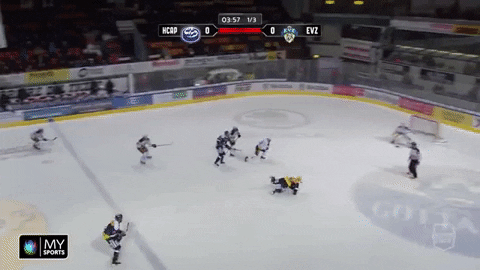 GOAL 7… vs HC Fribourg Gottéron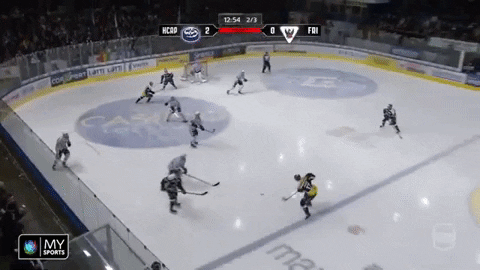 Well, it's enough to look at the celebrations after the 7th goal scored. You can see just how much Michael Ngoy loves hockey, you can see just how much his teammates estimate him.
We mean, ice hockey is made of top class players like Dominik Kubalik. It's made of talents like Dominic Zwerger and Marco Müller. It's made of defenseman like Michael Fora. It's made of solid goalies like Benjamin Conz and Daniel Manzato. It's made of young and yet already successful coaches like Luca Cereda.
And it's also made of players like Michael Ngoy. Players who are crucial for a team that wants to succeed.
And so… long live Michael Ngoy!