Photo:justpictures.ch
---
Livio Langenegger is potentially a top-class player. We talked about him already in our "top & flop" back on early October. We named him a special mention, saying that…
"
On the eve of this season we tried to find out a "potential surprise" for each one of the 12 National League clubs… when it was time for Zug, we said that the potential surprise would be "one of the guys coming from the EVZ Academy".
And a young man already impressed us, we're talking about Livio Langenegger. The latter made his NL debut on Tuesday night when the Bulls hosted Genève Servette. Dan Tangnes gave him confidence and gave him more than 12 minutes of TOI… and Livio responded very well!
He didn't score points, but a goal would have been the right reward for that terrific performance.
Livio then played less on Saturday night against Bienne. Yet, we'll see more of him in the days to come. Because he's a real precious gem! Will other precious gems coming from the EVZ Academy show off themselves later this season? We wouldn't be surprised about that.
"
We mean, it was clear that this guy has a lot of potential. And he confirmed that also in the following games. He even scored his first goal with the first team of Zug during the Champions Hockey League, but last night – November 28th, 2019 – exactly three months after his 20th birthday, it came the night he will never forget. It came the night of his…
FIRST NATIONAL LEAGUE GOAL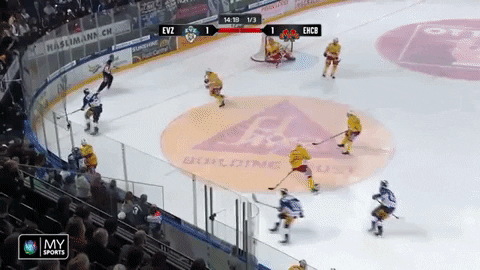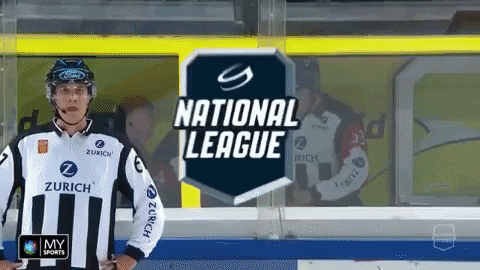 A goal scored from a very difficult position assisted by Yannick-Lennart Albrecht. A goal scored against Bienne and the legend Jonas Hiller who back in 1998, when Livio Langenegger was born, was already playing for the U17 and U20 of Herisau.
A goal that Livio Langenegger will never forget, it's as simple as that. Even though, finally, the game against the Seeländers ended with an overtime defeat.
Livio is putting an out of the ordinary personality on display for a guy his age, and he's turning out to be one of the precious gems – the umpteenth one – formed by the EVZ Academy. He's pure talent and determination. And he scored a goal that, we're pretty sure, was only the first of many to come.
All the best for you career, Livio!